Meet the Artist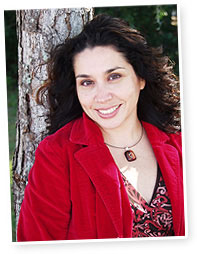 Losing a loved one is never easy whether it's a beloved family member, a dear friend, or a cherished pet. As an artist specializing in dichroic glass jewelry, it is my dream to create keepsakes that help keep a loved one's memory close to heart.
I created Love Ashes in 2006 after the loss of my beloved dog, Kiki. Her loss devastated my family, leaving us searching for a unique way to memorialize her. It wasn't long before I came up with the idea of combining Kiki's cremains with my jewelry, resulting in a beautiful keepsake that I now wear close to my heart.
Since it's inception in 2006, Love Ashes has helped hundreds of families create beautiful and unique keepsakes in memory of their loved ones. It is an honor for me to work with each and every family to create memorials that they can be proud of.
Love Ashes is an award-winning company whose products may be found online and in fine funeral homes, mortuaries and crematoriums across the US. At Love Ashes we take great care in the work we do and strive to create one-of-a-kind keepsakes just as vibrant as the lives they represent.


"from my heart to yours…."