Catalog _ Classic™ Line _ Rings
So much can be said about the beauty and meaning behind a gorgeous ring, and unlike most rings, our Rings serves as unique memorabilia with such style and comfort that they can be worn for any occasion. The extraordinary features on each ring will shine like twinkling stars in the night sky, and with their vivacious color and design you will feel joy and happiness every time you wear it.
Complement the look of any of our Love Ashes lines with a beautiful coordinating ring that will not only bring out the vivid colors and the life of the pendant, but will also stand alone as a spectacular piece of jewelry that you will cherish forever. Featuring a stunning glass bead permanently affixed at the top of a sterling silver base, our rings are passionately designed to perfectly match our pendants. Additionally, the sterling silver base of each ring is open in the back, making it easily adjustable to fit most sizes.








Click on a ring to select.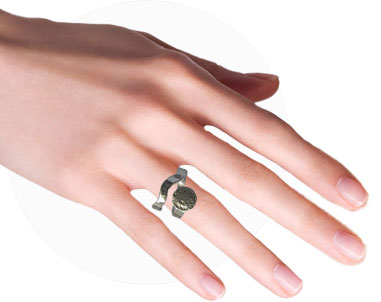 Combine your ring with a complementing, one-of-a-kind pair of dangling earrings designed in dichroic glass and sterling silver findings. The earrings are available in eight color schemes to match the memorial ring you choose. Earrings may be designed with visible or hidden ashes.


Actual colors may differ from those shown above due to the complexity and unreliable nature of dichroic glass. Each Love Ashes ring or framed memorial is a one-of-a-kind creation.