Catalog _ Pure™ Line _ Rings
Inspired by the idea of simple and pure love, our Pure Line rings feature bold, robust colors that embody the deep and unconditional love that you shared with your loved one. Express the essence of your feelings for a passed loved one and proudly wear a Pure Ring that mirrors this timeless emotion.
Featuring a stunning glass bead permanently affixed atop a sterling silver base, the Pure Rings are passionately designed to perfectly match our pendants. Additionally, the sterling silver base of each ring is open in the back, making it easily adjustable to fit most sizes. Rings may be designed with visible or hidden ashes and are approximately 3/4-inch in size.






Click on a ring to select.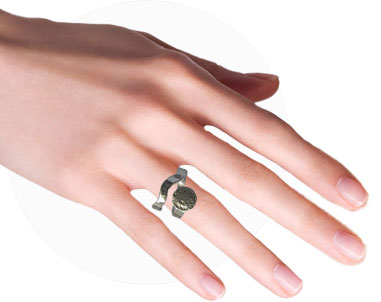 Combine your ring with a complementing, one-of-a-kind pair of dangling earrings designed in dichroic glass and sterling silver findings. The earrings are available in one color schemes to match the memorial ring you choose. Earrings may be designed with visible or hidden ashes.


Actual colors may differ from those shown above due to the complexity and unreliable nature of dichroic glass. Each Love Ashes ring or framed memorial is a one-of-a-kind creation.