Catalog _ Classic™ Line _ Square Memorial Pendants
As the original line of Love Ashes, the Square Pendant was first to exhibit the extraordinary color and beauty put into each piece of jewelry. Available in two sizes: the traditional 1½" x 1½" pendant or, for those preferring a more subtle look, a smaller 1" x 1" design. Because every pendant is a unique work of art, sizes may vary slightly.
Each pendant includes a 36" black hand-dyed silk ribbon to be threaded through 2 permanently affixed and secure sterling silver bails or 1 bail for the smaller pendants.
Pendants can be designed in two ways: with visible ashes (viewed from the back of the pendant) or with hidden ashes (fired into the glass). Please specify below only if you would like visible ashes, otherwise they will be hidden fired into the glass.
Please select size:







Click on a pendant to select.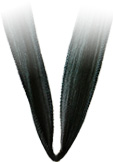 Combine your pendant with a complementing, one-of-a-kind pair of dangling earrings designed in dichroic glass and sterling silver findings. The earrings are available in seven color schemes to match the memorial pendant you choose. Earrings may be designed with visible or hidden ashes.
| | |
| --- | --- |
| Visible | Hidden |
Please select whether you would like the ashes visible or hidden.
Prices:
| | |
| --- | --- |
| Memorial Pendant 1" | $ 235.00/each |
| Memorial Pendant 1.5" | $ 245.00/each |
| Matching Earrings | $ 115.00/pair |
| Black Ribbon | included |
Actual colors may differ from those shown above due to the complexity and unreliable nature of dichroic glass. Each Love Ashes pendant or framed memorial is a one-of-a-kind creation.